Michigan Backflow Institute
Waterford, MI
When the State of Michigan changed the law regarding backflow regulations, the Michigan Backflow Institute saw an opportunity to fill a pressing need. While some might take clean drinking water for granted, it's the hardworking individuals who install and test the piping that protect it.
We are Michigan's most comprehensive backflow school, offering 40-hour certification classes, recertification, and repair classes.
Use our more than 50 years' experience in the field to your advantage. Our instructors and proctors are all heavily involved in the industry on a daily basis: testing, municipal administration, association leadership and industry code activity.
We want to help you earn and keep your ASSE certification, which will make you more viable in the workforce and help you keep up with the current requirements in the industry.
Bios
Jeff Vlisides has been working in the backflow industry since 1989, when he was first ASSE Certified, gaining his Master Plumber license in 2002. He is the Owner of Backflow Prevention Services, as well as the President of the Michigan Chapter of the American Backflow Prevention Association (ABPA). He has also been active in ASSE, ABPA and ASPE since 1999.
Jeff has been training Backflow Technicians for over 10 years. He has taught courses for ABPA at both the local and national level, as well as certification and repair classes. Jeff has a tremendous background and brings both technical and practical expertise to our classroom. He provides a realistic, honest, and relevant teaching style that will prepare you for all aspects of your certification responsibilities.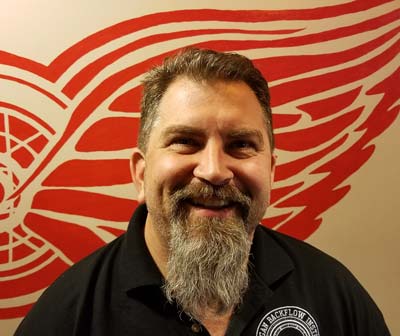 For more information about earning your ASSE Backflow Certification or backflow continuing education, please contact us at 844-884-9661.
We are training today for the experts of tomorrow.