Our goal at Michigan Backflow Institute is to help the testers of today become the experts of tomorrow.
We offer 40-hour certification classes, as well as recertification and continuing education courses. The hands-on lab facilities at our brick-and-mortar school give our students opportunity to practice and refine testing procedures, as well as learn to repair assemblies. Our permanent test stands are available for our students' ongoing use to practice or refresh, even after they have completed their class.
Use our over 50 years of combined experience in the field and classroom to gain your advantage over your competition.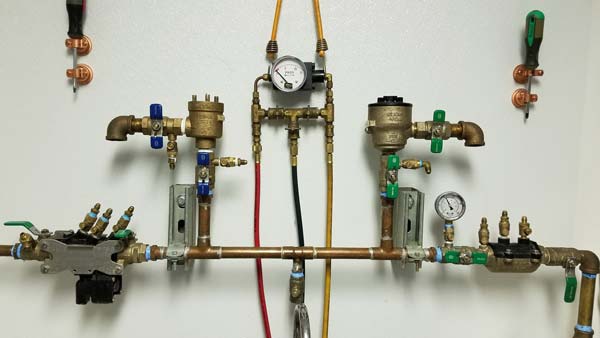 Certification Courses:
5110 – Backflow Prevention Assembly Tester
5130 – Backflow Prevention Assembly Repairer (ADD)
5140 – Fire Sprinkler Cross-Connection Control Tester
Recent changes in the law, in effect as of January 1, 2018, states that only backflow prevention assembly test forms performed and signed by ASSE 5110 certified tester can be accepted by public water system personnel. It is now necessary to become certified and stay certified through continuing education courses. Lean on our experience and practical knowledge to guide you through to certification.
What Does It Take To Earn An ASSE Certification?
According to Michigan's Department of Environmental Quality, "An individual must have sufficient relevant experience to qualify for the required 40-hour course. Following the course, the individual must pass an exam by demonstrating proficiency in testing." For individuals to keep their ASSE 5110 certification active, they must continue their education and renew their certificate every three years.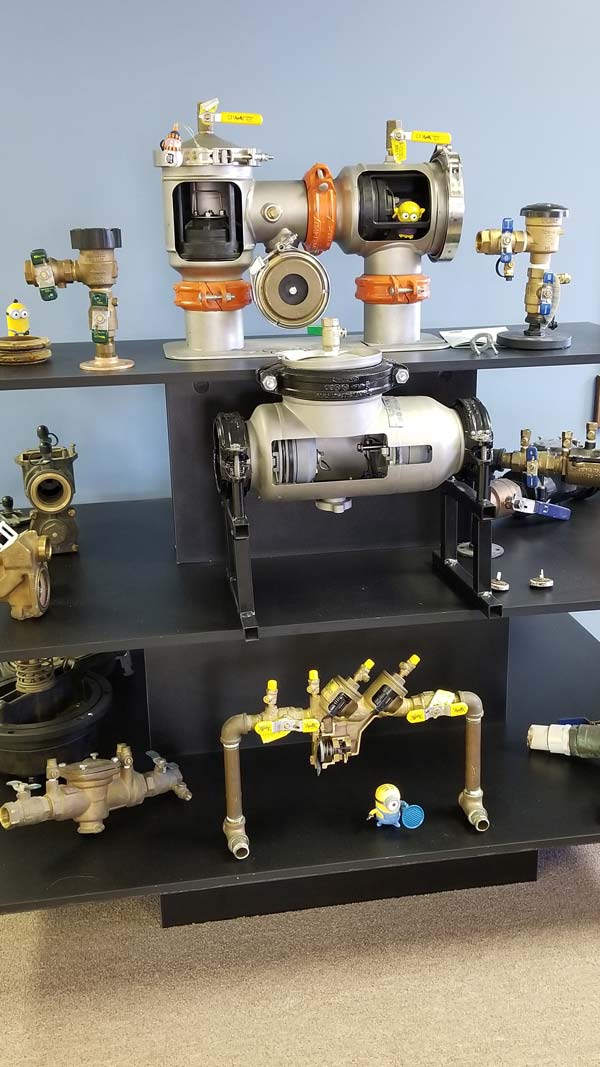 Frequently Asked Questions
Does this qualify me for the ASSE requirements across the state?
Yes, you will be qualified to test in any municipality that only requires ASSE certification to test. Some municipalities have further requirements like a plumbing license or for you to register.
Can I test in other states that are ASSE states?
As long as the other states only require ASSE certification, yes. States like Ohio are ASSE states but require registering in each county.
Will I be able to repair the assemblies when I am certified?
In the state of Michigan right now, (2020) you MUST be a licensed Plumber in order to install, repair, remove or otherwise manipulate a backflow prevention assembly.
I was told I was certified for life before this, will we be certified for life with the ASSE certification?
With the ASSE certification, you will be required to recertify every three years. Not only does this prevent fraud, but it also gives an industry-standard time frame for refreshing on advances.
Why do we need to test all four assemblies in this class?
While there are many different assemblies on the market today, if you tie in the ones from history you will encounter and some of the "site built" situations out there, the requirement to test the four most popular ones is at best a minimum requirement.
When I pass, can I test the next day?
Once you pass, ASSE needs approximately three to four weeks in order to process your number and get it registered and updated to the website (www.ASSE-PLUMBING.org) and that is the first place you will find your number.
For more information about earning your ASSE Backflow Certification or backflow continuing education, please contact us at 844-884-9661.
We are training today for the experts of tomorrow.