MICHIGAN BACKFLOW INSTITUTE
Take Your Future into Your Hands and Earn Your ASSE Certifications
We Teach The Testers Of Today To Be The Experts Of Tomorrow
At Michigan Backflow Institute in Waterford, MI, you will receive the best backflow prevention training in Michigan. We offer 40-hour classes, as well as recertification and repair classes.
We are Michigan's most comprehensive backflow school and one of the few in the state that uses both online testing and conventional classrooms for the comfort of our students.
Our practical hands-on lab facilities allow our students to spend time practicing test procedures, gaining the confidence they need to succeed. We have both Midwest and Watts test kits available for our students to use onsite.
At our ASSE-accredited school, you can learn and sharpen your skills to become the experts that your customers deserve.
Resources
Backflow Association Links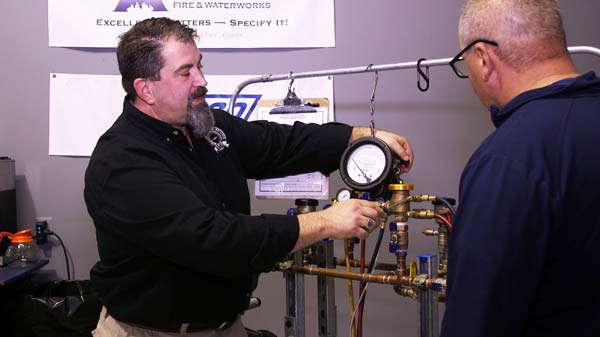 Manufacturers
For more information about earning your ASSE Backflow Certification or backflow continuing education, please contact us at 844-884-9661.
We provide training today for the experts of tomorrow.